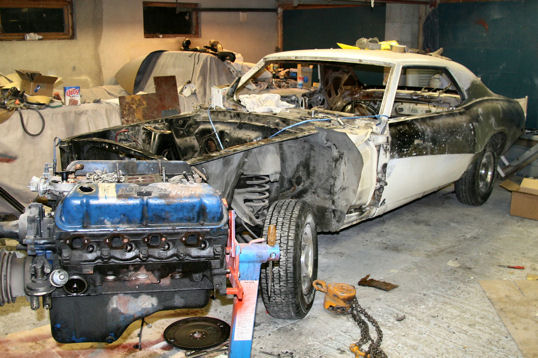 Here is the motor out of the car. It looks like it has served someone well. I guess it will need everything, and I also decided to go for the Edelbrock performer cam and intake. A brand new Holley 600 replacement carburetor and Petronix ignition will be installed.

I am not looking for an expensive and very powerful motor, it will be more a reliable package with some extra power.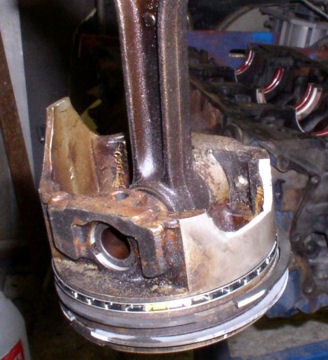 As you can see the pistons had been in the motor a litle longer than they should. The skirts were cracked on 7 out of 8 pistons, and on two they had fallen off and was in the oil sump. It's a wonder this motor still ran.
With the motor out of the car it was easy to get the RH front inner fender replaced. A new battery tray also found its place in here to test how it would fit.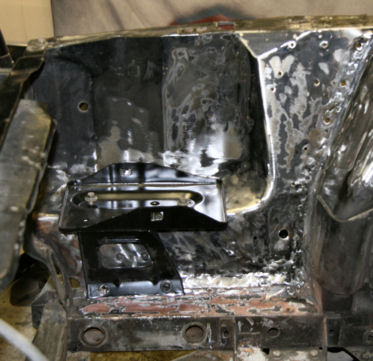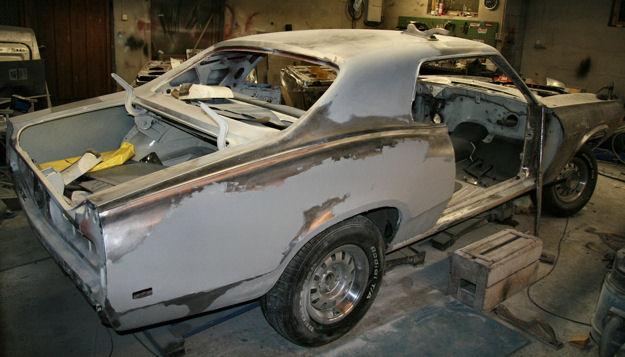 Now it's time for some serious paint preparation work. This is where you need to know what you are doing if the car is supposed to look good with the new paint. As soon as the body is straight and nice I cover it all with a nice layer of Epoxy primer to seal the steel. That will give me a good base for the new paint.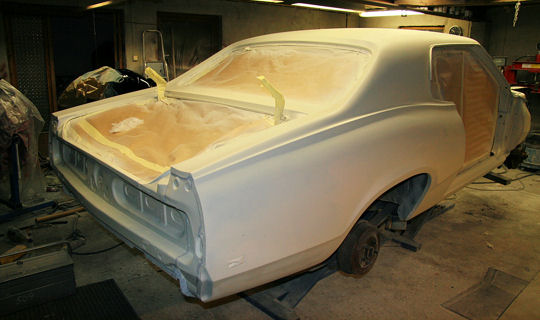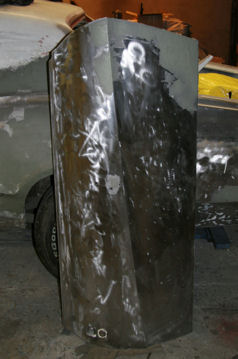 After the Epoxy primer I used polyester primer to build a heavy sandable layer. Then I let the parts sit for a while to let everything sink. This is usually the step that most paint shops skips. The result might be a car that is straight when it comes from the paint shop, but ends up with small dents or a shimmery body sides after a while.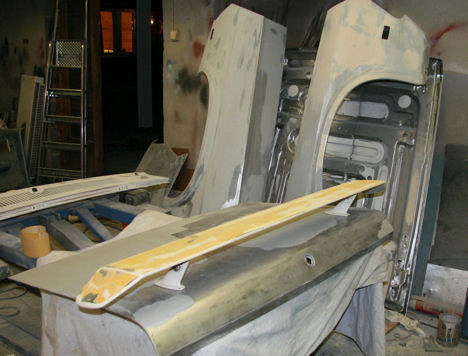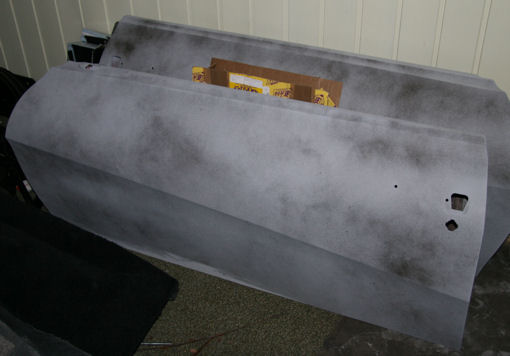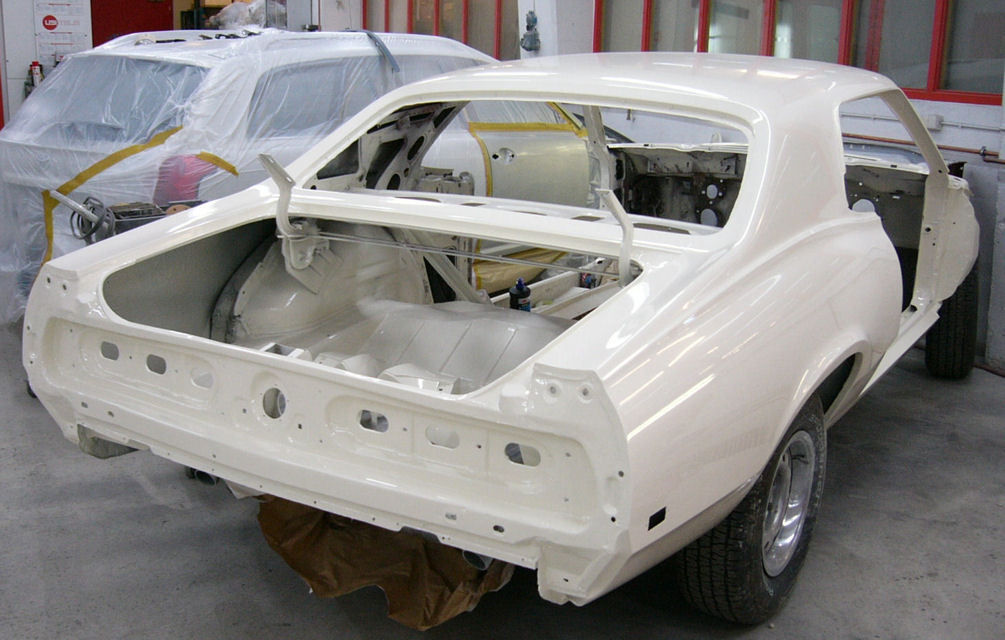 The trunk lid that was on the car when I bought it turned out to be junk. A mice family had built their home inside it and as a result it had rust damages that could not be fixed. Also the rear valance had problems. Not becasue of rust but because of several old dents that I was unable to take out.
Good parts were ordered from California and they arrived just in time to be taken care of together with the rest of the car and in time for paint.
Those of you with great knowledge on these cars will notice that the rear wing is from a 1970 Eliminator. My car had been hit in the rear at one point, and the trunk lid and LH quarter panel had been replaced. Since I don't care much for the 69 Eliminator wing and its problems with sagging, I am happy with my 70 parts and did not care to search for the correct parts. Maybe this is the wrong way to go, but it's my car and I make the rules. And it saved me for $1000 . . .
OK, it is September, and It has been about one year since I bought the car. Now the car is ready from the paint shop and it looks extremely good. I am very happy with it at this point. Now all the fun work is about to start.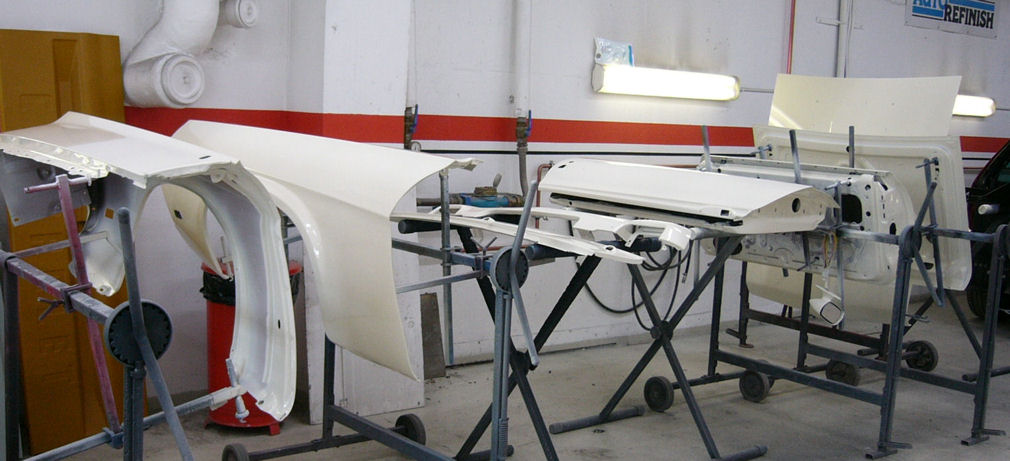 2